A Brief Background history of the school: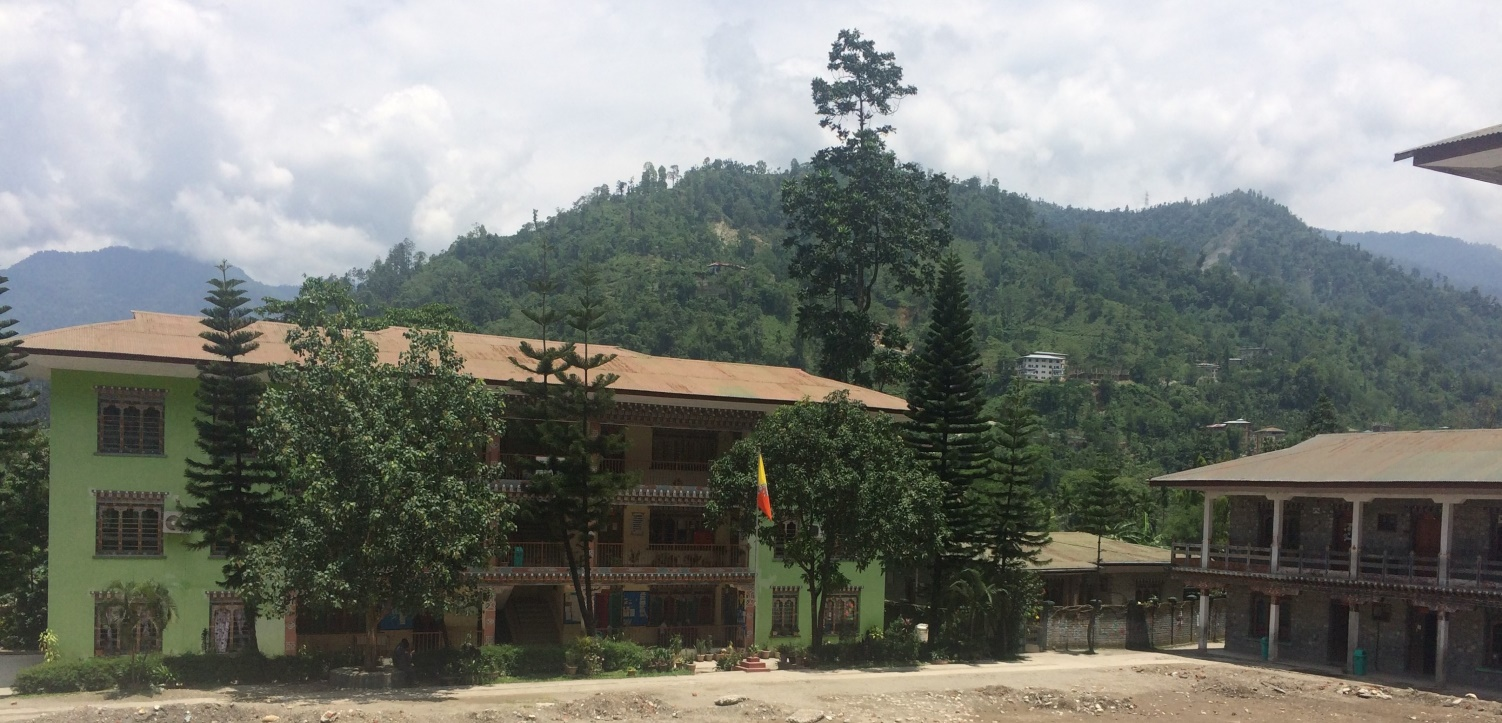 Phuentsholing Primary School was established in the 1960s. It was then located on the present Revenue and Customs office premises. The school was shifted to the present location in the 1991 academic session. This campus was earlier used by Department of Revenue and Customs. The compound and the buildings were exchanged as an interim measure for security reasons during the 1990 southern problem.
In 1992, as the school faced an acute shortage of classrooms owing to increasing admission pressure, the two-storey building in the PSA ground  and the old Dungkhag office and BOB buildings were converted into classrooms and the school was run in three locations from 2002 to 2006.
However, owing to the rapid development of the city, the student's population increased so much that the school had to start shift system as an interim measure from 2002 and continued till July 2013 until the new school was ready at Damdara. ( Sonamgang LSS)
This school caters to the educational needs of the residents of the city, business community, armed forces personnel, and children from the nearby villages. It provides wholesome education from PP to class VIII.
Vision:
Center of Academic Excellence
Mission:
Provide value based knowledge and skills to make our students: thinking individuals, lifelong learners and lifelong contributors to the Nation and the Global society.
Principal:                    Mr.Chhimi Rinzin
Vice Principal:            Mr.Raj Kumar Chhetri
Vice Principal:            Mr.Sangay Penjor