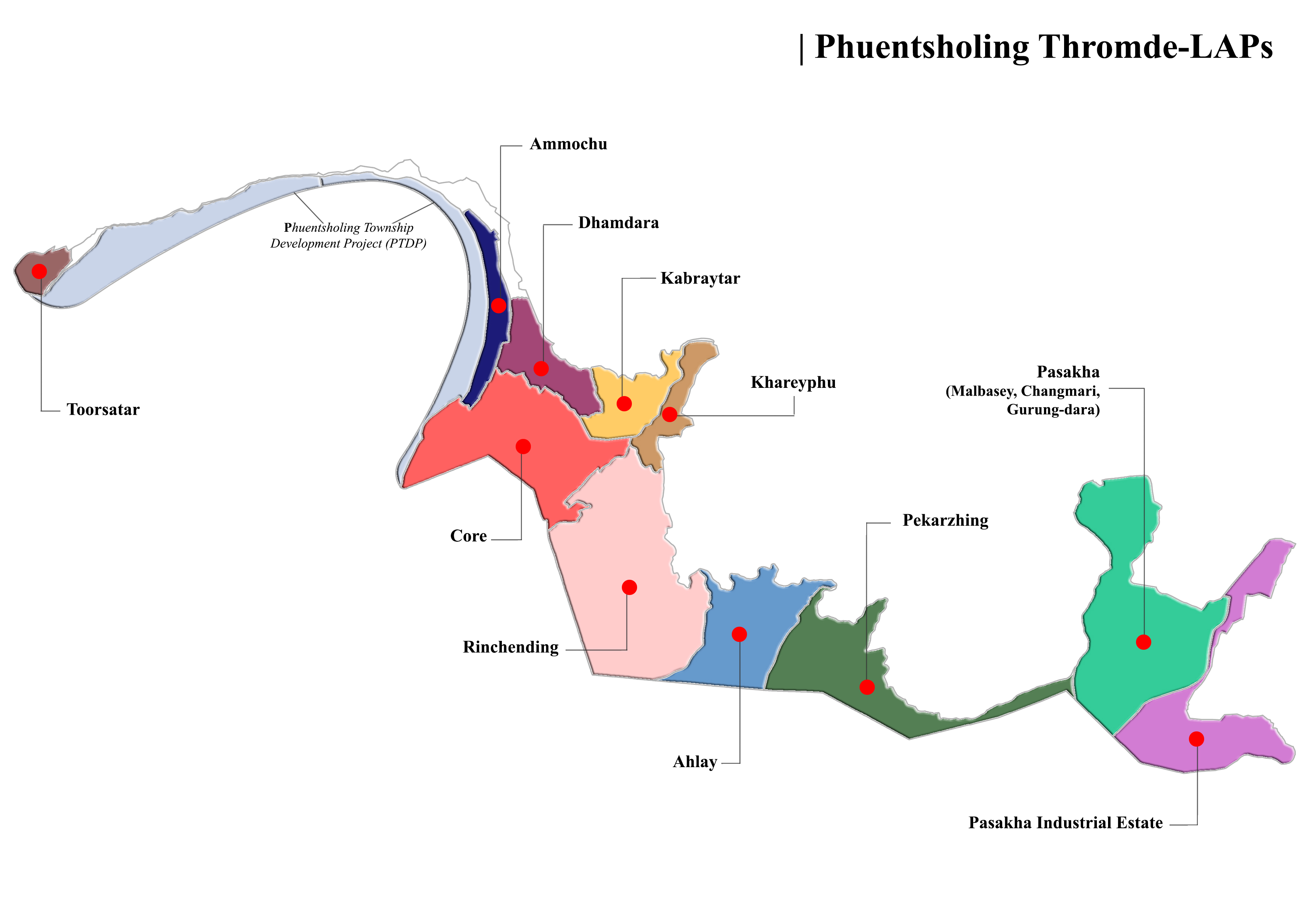 The Urban Planning Division (UPD) is responsible for preparation and implementation of urban development plans (Structure Plan & Local Area Plans) in close coordination with the Department of Human Settlement (DHS) under the Ministry of Works & Human Settlement (MoWHS) to ensure an integrated and sustainable living environment that enables continued enhancement of our values and provides opportunities for the socio-economic development in meeting the diverse and evolving needs of the society.
Mission/Purpose
Protect the environment, improve public health and safety, promote a sustainable and responsive urban development through preparation of planning strategies and local area  plans that are consistent with the urban development policies by making use of every inch of urban land for human benefit. 
Objectives
Promote a balanced and coordinated development within the urban boundary. 

Facilitate development in an environmentally and culturally sustainable manner. 

Facilitate a pattern of development that is appropriate for a given topography and setting. 

Facilitate provision of infrastructure necessary for efficient development. 

Ensure efficient and rational utilization of every inch of urban land for human benefit. 

Promote a development model that preserves the essence of the traditional architecture in harmonization with the contemporary architecture and green technologies. 

Promote developments that are responsive in terms of disaster and risk management.
Mandates of UPD:
Preparation, Implementation and Review of Structure Plan & Development Control Regulation in close coordination with Urban Planning & Development Division (UPDD) under the DHS, MoWHS:

Preparation of plan (framework for future land use, subdivision and development, provision of public amenities, set out an area's policies and proposals)

Preparation/Review of Development Control Regulations. 

Detailed Preparation and Review of Urban Design guidelines.

Overall monitoring of implementation of plans in close coordination with the Infrastructure and Development Regulatory Divisions.

Preparation, Implementation and Review of Local Area Plans with Infrastructure Designs.

Identification and recommendation of Areas suitable for habitation/lease and other purposes as per evolving needs.

Verification of plots for transaction and issuance of official site plans in coordination with the Land and Survey Division.

Coordination to Conduct Topographical Surveys and Geo-Technical studies necessary for review and implementation of Structure Plan and LAPs.

Coordination for Fiscal Year and 5 Year Plan alignment with the Urban Development Plans.

Maintaining/Management of  Thromde Geo-Database. Carry out GIS analyses and build GIS databases for management of  land and urban development activities. Carry out any other activities as per the resolution of the Thromde Tshogde in accordance with the LG Act.

Carry out any other relevant tasks assigned by the management.
LAPS MAPS